Cleared off 95% of my stuffs earlier this year. Besides a small storage box containing warm clothings & documents at my brother's apartment, everything I own fits into a cabin-sized luggage & 20L backpack. Here's a look:
Bags
Clothing + Essentials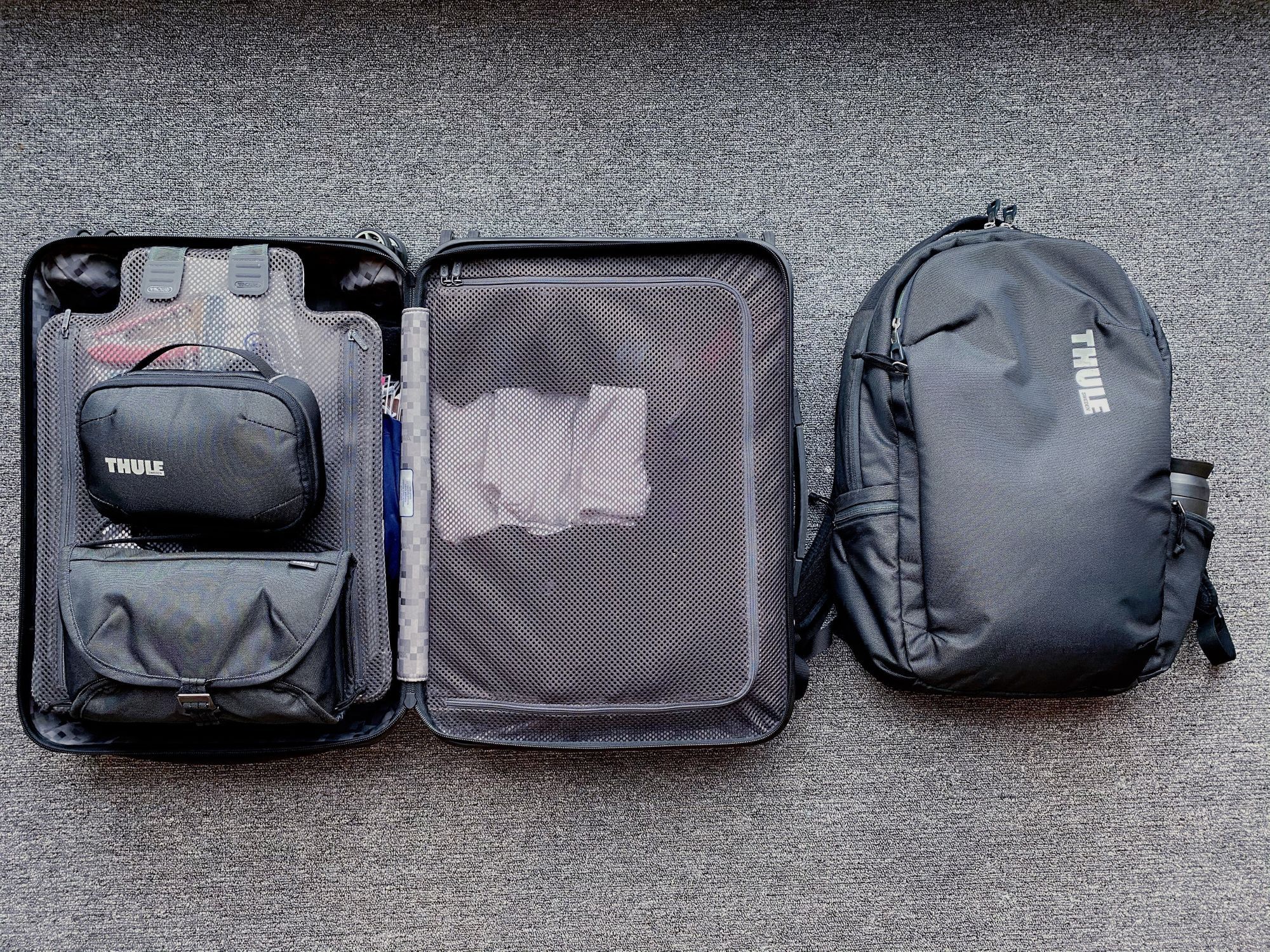 12x T-shirts: 8x black for going out, 4x white for sleeping, Uniqlo Suprima
1x Jeans: a new pair every year, usually Levi's
1x Bermuda shorts
2x Sleeping shorts
2x Running shorts
1x Sneakers: for going out, for running, for everything, yes just 1 pair
3x socks: Lululemon has some of the most comfortable & functional socks ever
1x Jacket
8x underwear
1x toiletry bag: toothbrush, razor, hair wax etc
1x media pouch: to store cables and charging hub
1x stationery zip-lockbag
1x laundry bag: great for keeping dirty clothes "organised" & for laundry run
1x Kinto travel tumblr: warm water during a cold bus ride, best
Gadgets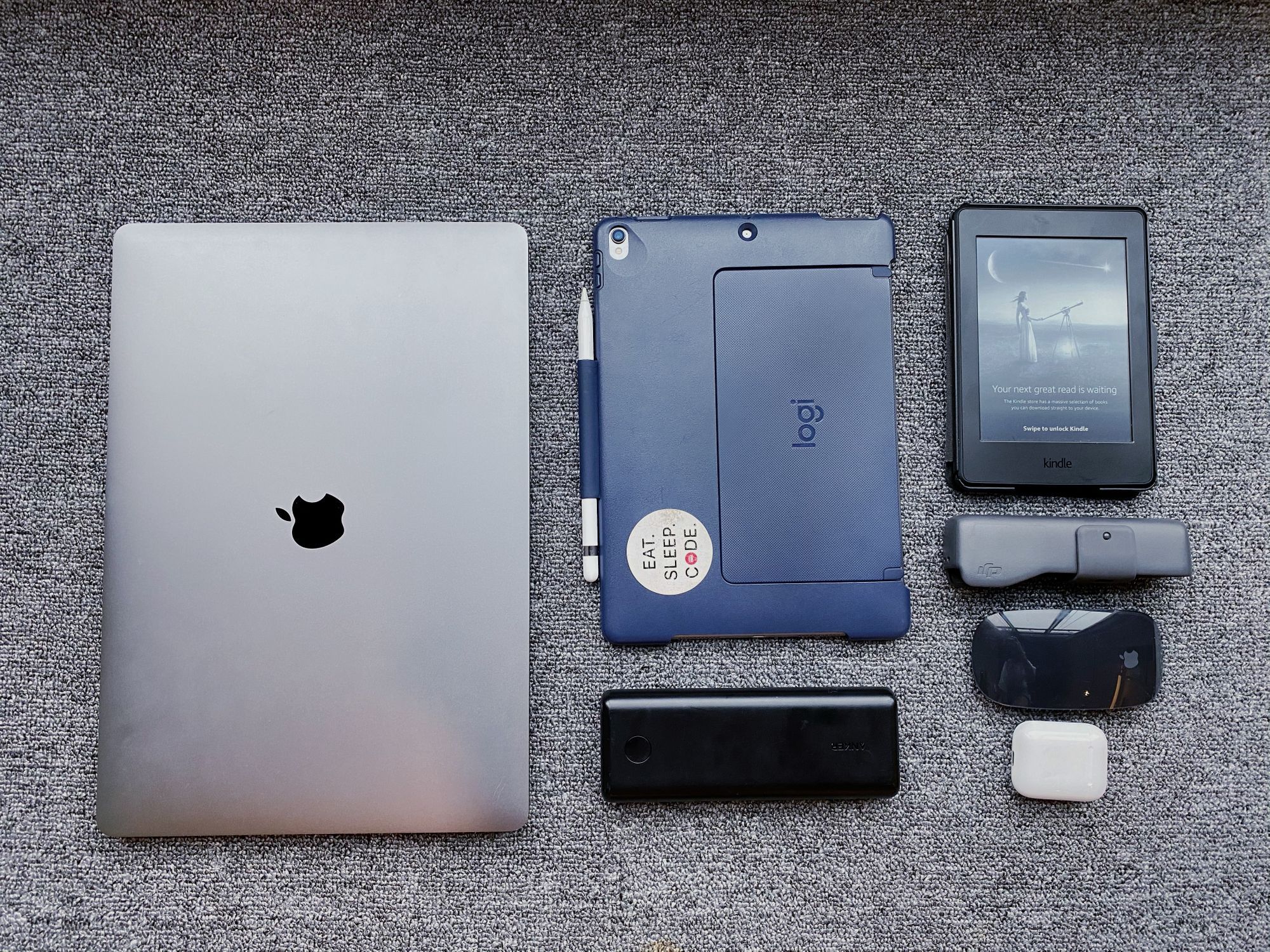 MacBook Pro 15": for daily work, a highly-reliable machine for coding + designing tasks
Apple Magic Mouse: for work that needs precision
iPad Pro: replaces my quarterly Moleskine notebooks and allows me to go almost 100% paperless in my daily workflow
Kindle Paperwhite: used to have hundreds and hundreds of books, now everything is in my kindle
Airpods: it's life-changing
Anker Powerbank: the best powerbank on the market with fast charge & big capacity
Osmo Pocket: captures life on the road in videos very steadily
Apple Watch (not in pic): tracks activities, notifies & reminds real-time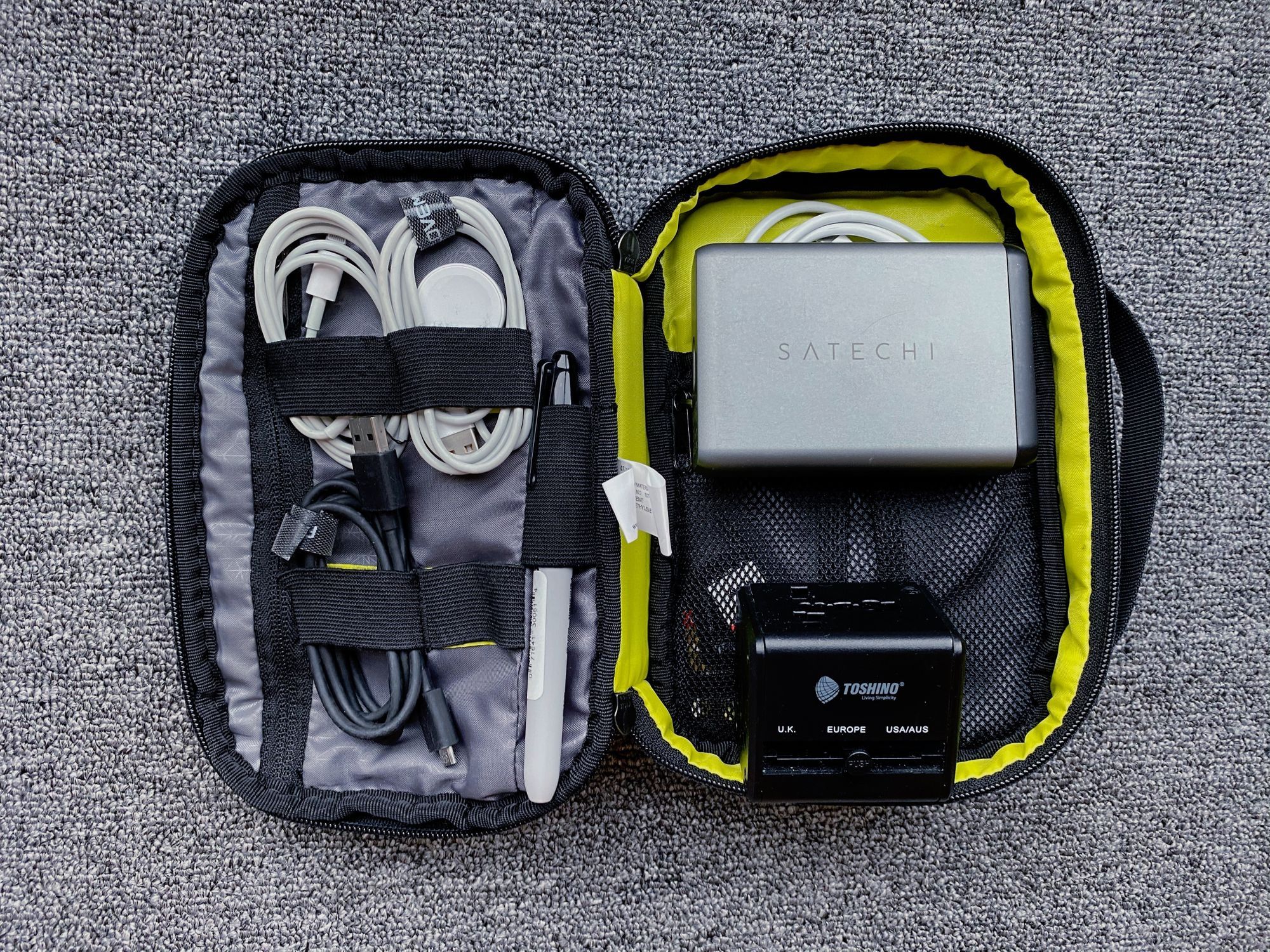 Everyday Carry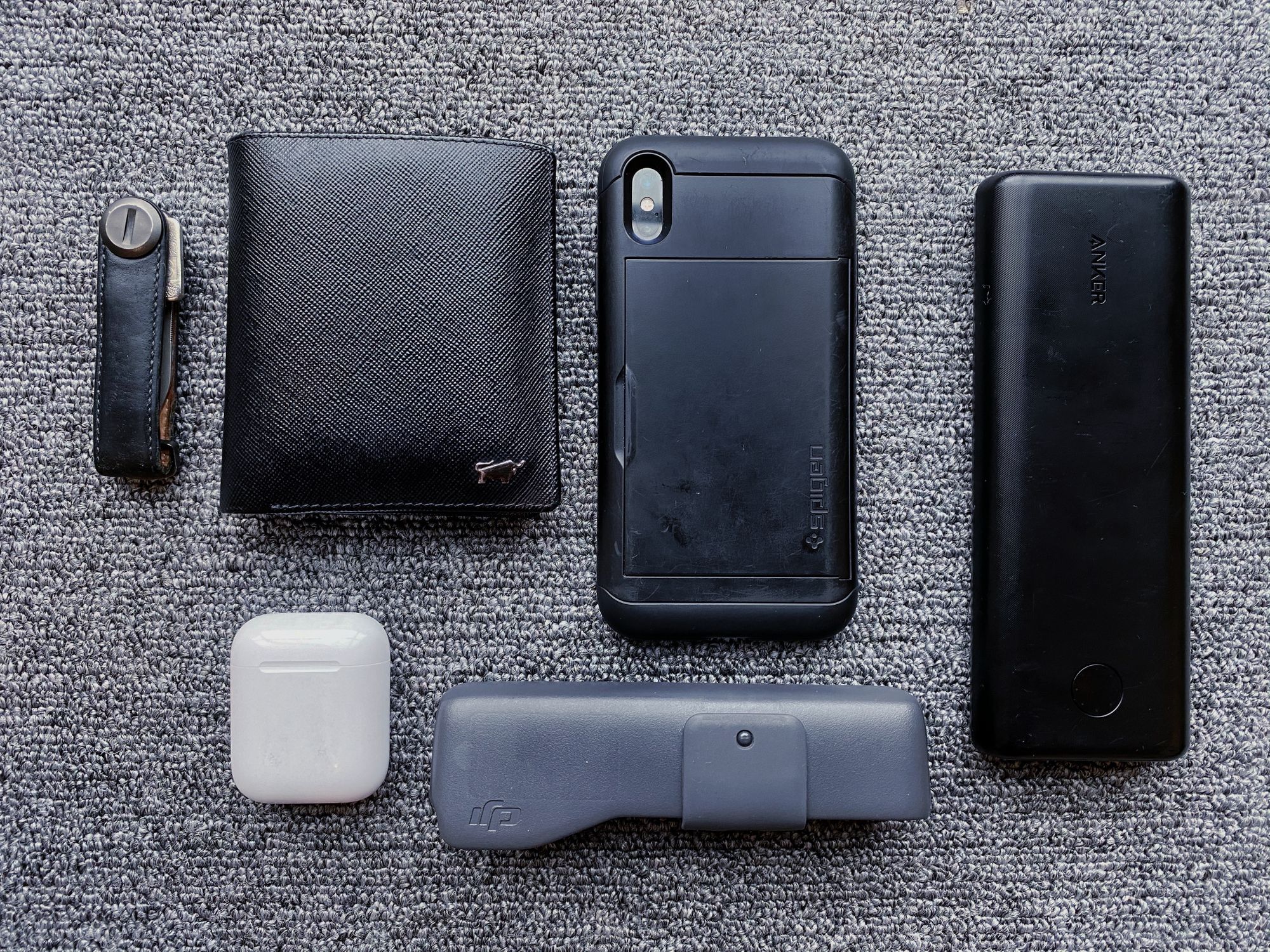 Wallet: with dual cash dividers for multi-currency and easy card slots for quick access
Orbitkey: to keep the keys in place
Phone X: to stay in touch, pairs with a nice case that provides quick card access
Live Simple
Less than 100 items. No more than 15kg in total. I've written about the why in a previous article (link below). In short, having less feels free. If decluttering stuffs the Marie Kondo way sparks joy, then clearing 95% and leaving only the essentials sparks freedom. Freedom to devote your energy to where it matters.
Article Link: Why I sold my Mercs & Rolex to live out of a suitcase in 2019