All of us have that few special friends that we can always count on for picking the right places. Be it a restaurant, cafe or hangout spot, we will always have a good time and go back thinking, "Damn, what a good recommendation!"
For me, one such friend was Muru. During our Junior College days in Singapore, we would sometimes cross the border and head back to Johor Bahru together in the evening. He would always say, "Come, let me bring you to an interesting place." Then he would navigate the streets of Jalan Wong Ah Fook like a pro. Following his footsteps, I've experienced the most amazing mutton soup, fried oyster egg, ikan bakar & many more. Spots that I would have otherwise never discovered on my own.
Another one of such person was my dad. Growing up, he would bring us to the most legendary food places in JB- beef noodle, bak kut teh, duck rice, banana leaf rice & many more. On Saturdays, he would make it a point to take the family out to enjoy something fancier- chic western, the hottest & latest, places where we could spend a great time together.  
Muru and my dad have something in common. They are both explorers by nature. They like to try new things. But more importantly, they like to share the good things they discovered with friends & family. They try a lot of things, have high standards & only pass on the experiences they deem worthy. That's why you can always count on them for the best recommendations.
Inspired by Muru & my dad, I started a Facebook page that recommends the best places to go to in Johor Bahru. I would go around taking photos & writing posts. That was almost 10 years ago. It grew into a digital media company, with a team of content creators churning out posts & videos on what to do in the city. Naturally amongst my friends, I become that person that they turn to for recommendations.
Over the years, we must have covered thousands of places. Thousands, if not tens of thousands of people explore the city based on our recommendations everyday. Yet, it always feels like we are running on a treadmill, getting nowhere despite the success on the surface. Those viral posts that you see are short-lived. It gets bumped down the newsfeed after 1-2 days. The content team has to keep creating content in order to keep the hype going. Despite thousands of posts, users still don't have an useful way to discover interesting places. And if you were to ask members of the content team on where to go, most likely they won't be able to give you a good answer on the spot. The human mind is just incapable of storing a great amount of places across multiple categories & neighbourhoods.  
There must be a better way of doing things, both internally for our own curation process, and externally for the way people discover nice places in a city.
If we can't solve the problem with more content, then we will solve it with code.  
I hired an agency to build the product. It failed. I went to China to learn how to code & tried to build the product on my own while traveling the world in 2019. That failed too. After multiple failed attempts, what worked in the end was putting together a dedicated team of product manager, UX designer, backend engineer, frontend engineer & really staying focused to ship the product.
After months of hard work, I am proud to announce the first version of FastCulture is now ready.  
Introducing FastCulture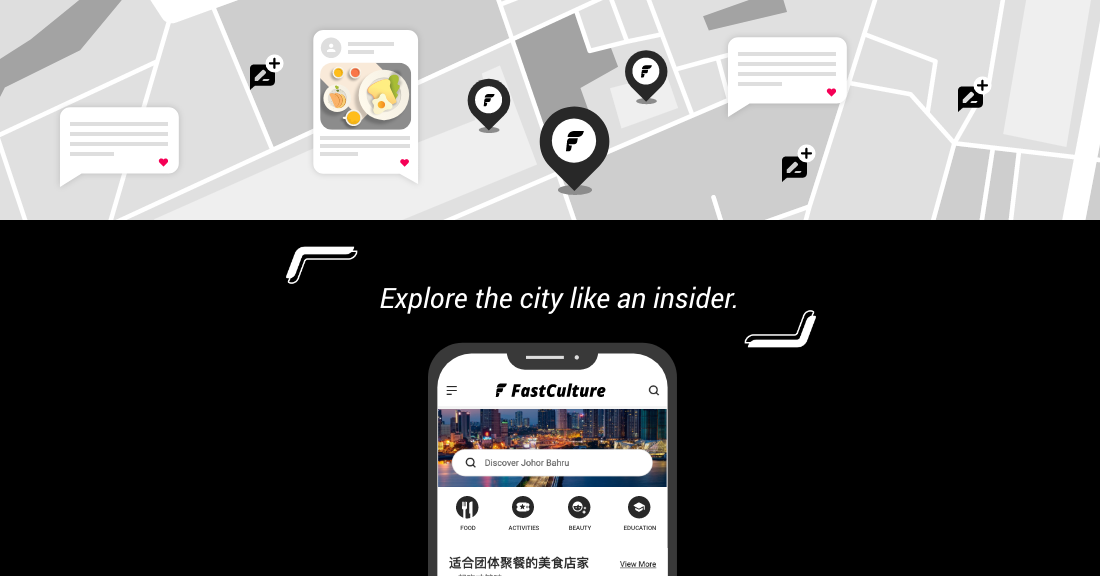 A better way to discover interesting places in the city. There are 2 core features in this initial launch: 1) Discovery, 2) Recommendation:
Discovery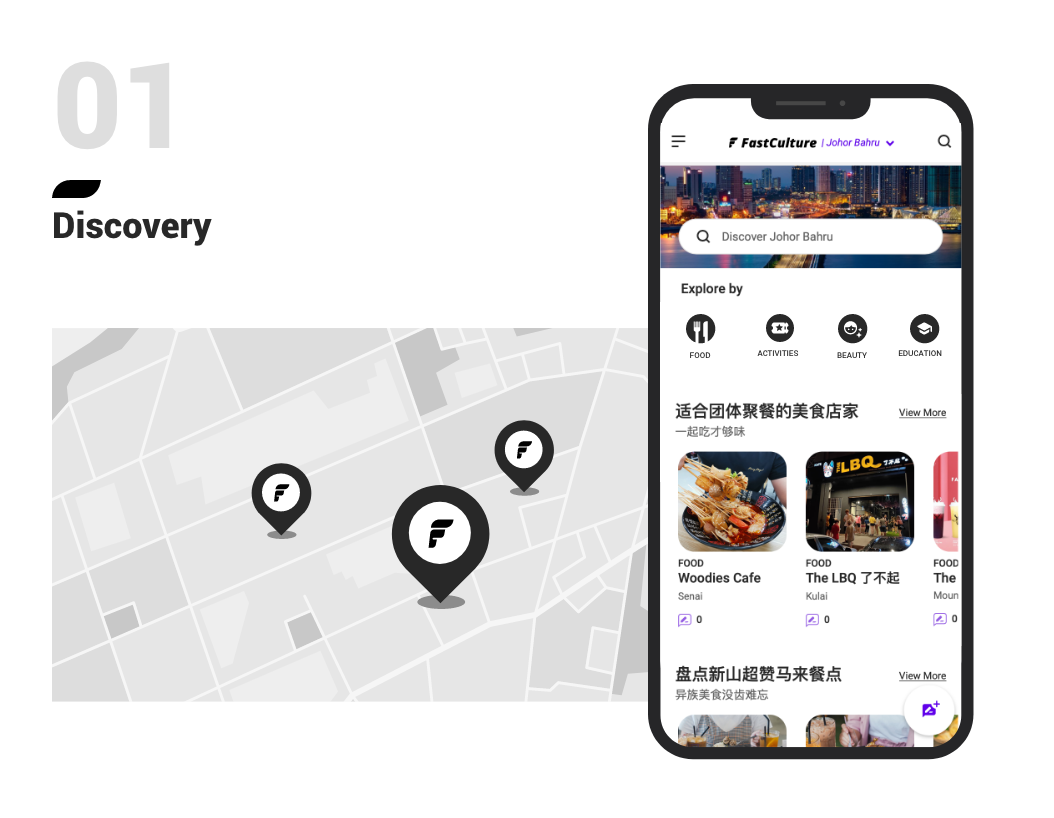 - Explore: discover trending places in the city by categories and tags
- Search: want to know the best bubble tea shops or Japanese restaurants? Sure, do that by typing relevant keywords into the search bar
- Browse: need more ideas? Check out posts & guides created by local tastemakers
Recommendation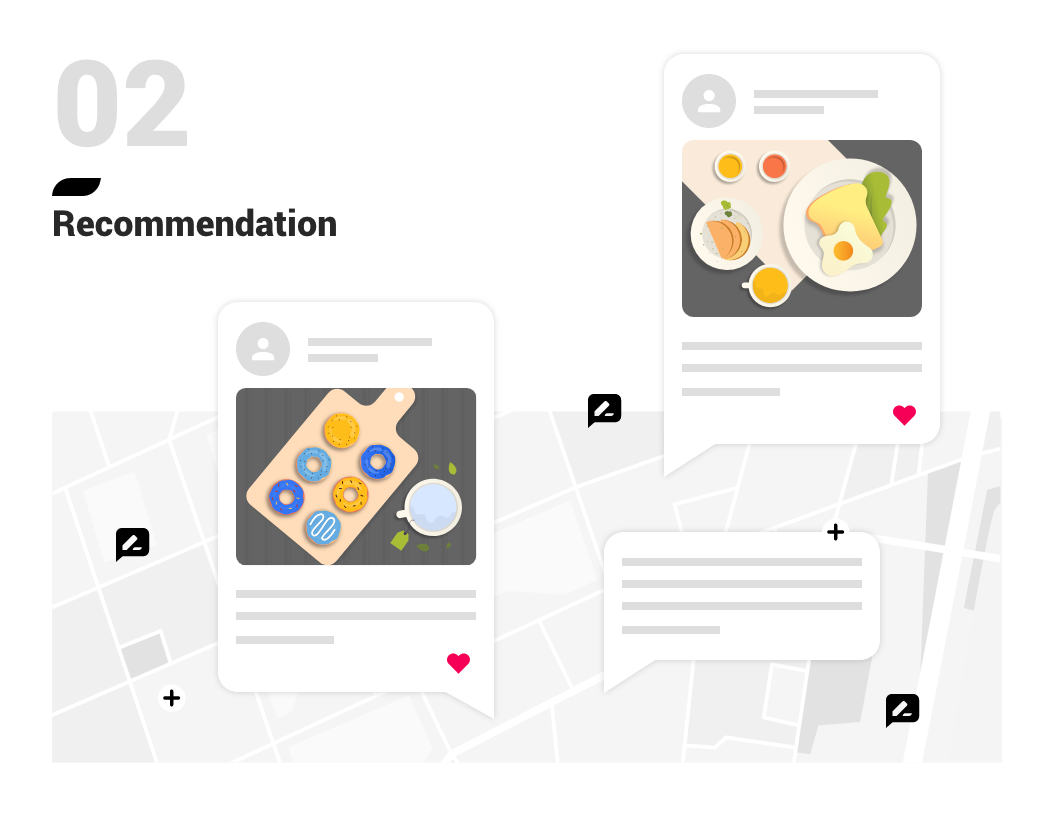 - Be a local tastemaker: come across a spot in the city that you absolutely love? Create a post and let more people know about it
- Your own pocket list: The posts that you created? They get saved into your personalised recommendation list that you can refer to
- Share the goodness: friends asking for your recommendations? Share your pocket list or posts
At the core of FastCulture is a recommendation engine. As more people use it, the recommendations get smarter over time. This way we can always find out the best places to go to in an organised & intuitive manner.
It's about putting more power in the hands of users. Everyone will be able to explore the city like an insider, as if they have Muru or my dad on their side showing them around. They will always know where to go.
At the end of the day, what we are building is something that we want to see exist in this world. Something that scratches our own itch & solves our own problem. And hopefully it solves the problems of others too.  
A journey of a thousand miles begins with a single step. FastCulture launches in 1 city today (Johor Bahru; my forever test pad). Thanks to my team for making it happen. Hope you find it useful too.
www.fastculture.com