In August 2018, I had the crazy idea of traveling from Malaysia to Vietnam by land. No flights, just trains and buses. What was supposed to be a 2-hours flight took 9 days. In total, there were 8 segments to my journey. Here's how & why i did it:
1: Butterworth, Penang to Padang Besar, Perlis
KTM Train, 2 hours, RM11.40
Took the 11.30am train from Butterworth to Padang Besar. Train was nice and clean. Quick 2 hours ride. Reached at 2.30pm. Had a quick nasi kandar meal at the station.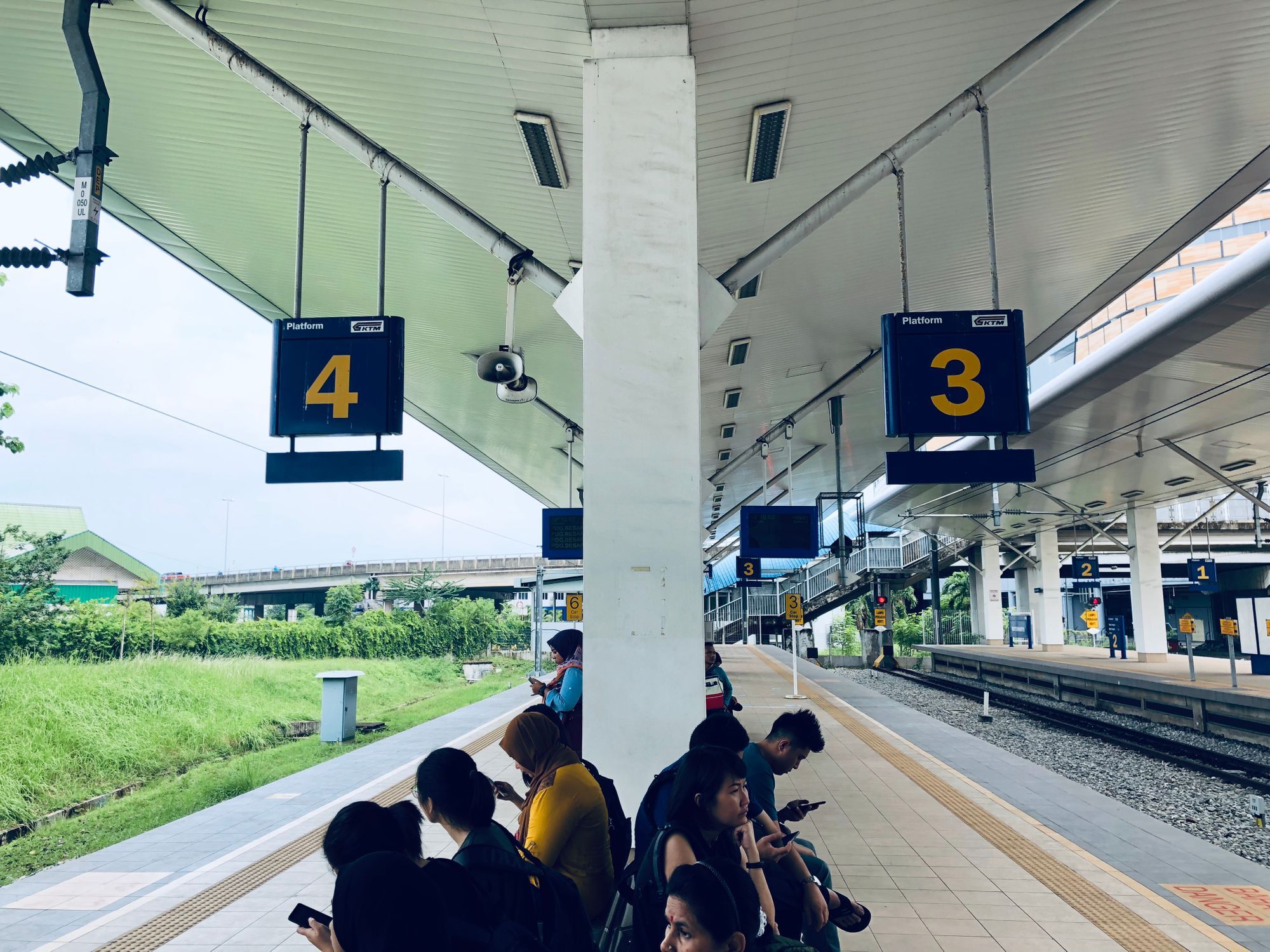 2: Padang Besar, Perlis to Bangkok, Thailand
Sleeper train, 18 hours, THB960 for lower deck bed
Finished nasi kandar meal. Went to walk around. Cleared the rather "makeshift" Malaysia-Thailand custom. Read, did nothing, as I waited 2 hours for the 5pm sleeper train to Bangkok.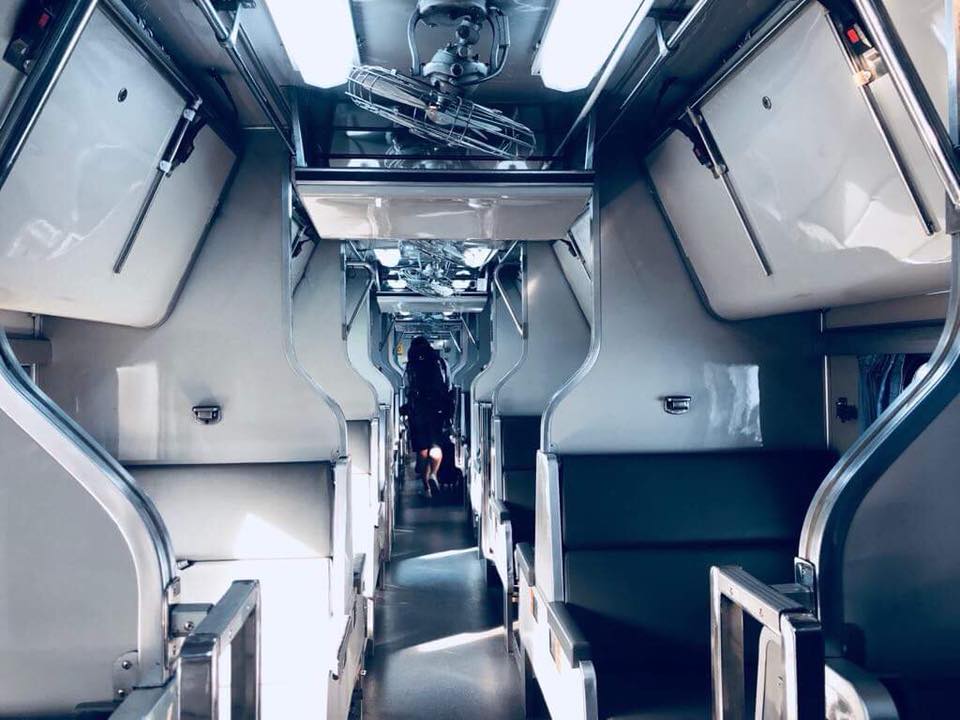 My mum, of all things, gave me a brown bag filled with 6 hard-boiled eggs before I set off for this trip. Alas, it saved my life. Armed with no Thai Baht, as I planned to exchange in Bangkok, I couldn't buy food on the train. Hunger pangs greeted me at 9pm+. I was prepared to suffer through the night, and then I remembered the eggs! Hard-boiled eggs never tasted so good. (Thanks mum!)
Arrived at the busy Bangkok train station at 12pm the next day. A full 18-hours ride. The train bed was rather comfortable. Slept well. The beds were converted to seats in the morning. Spent a few hours looking at the scenary.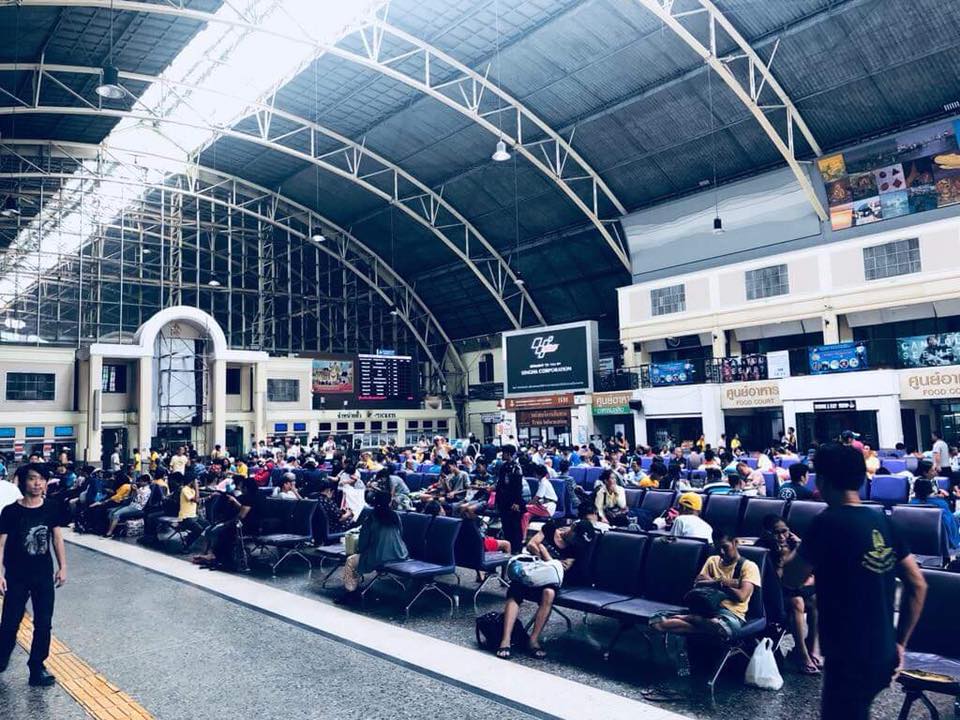 Only spent a day in Bangkok as I've been there too many times. Ate a rather famous pad thai restaurant called Thipsamai near my backpacker hostel. It was rather memorable.
3. Bangkok, Thailand to Aranyaprathet, Thailand
Retro train, 6 hours, THB48
Woke up early the next day. Took the 6am train to Aranyaprathet. It's the border town of Thailand that's closest to Cambodia. Really enjoyed the train ride as it's retro with no aircon and filled with busy locals. A dip into the local culture. The scenary along this ride was nice too. Reached Aranyaprathet at 11.30am. Took a 10-minutes Tuk Tuk ride (THB100) to the customs. That's when the adventure started.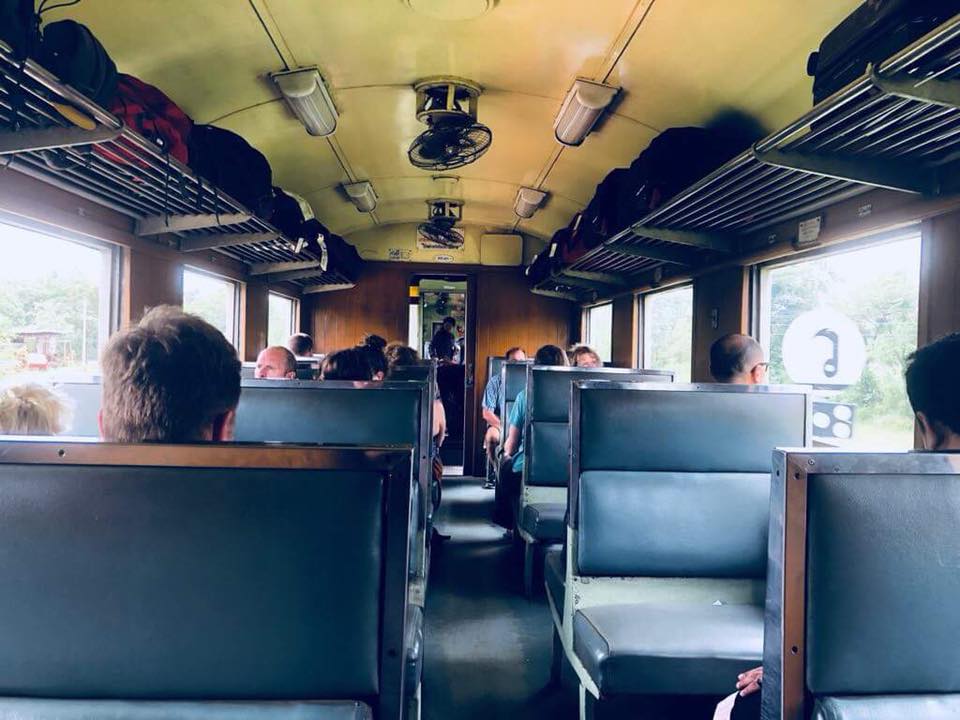 4. Aranyaprathet, Thailand to Siem Reap, Cambodia
Private Car, 3 hours, USD12
The custom is a messy "town" filled with lots of casinos. Gave the officer a little "gift", cleared the customs, and arrived in a hall filled with lots of people. Followed a random driver to his car headed for Siem Reap. Thinking back, it was actually quite dangerous. Seated in a stranger's car with 3 other stranger passengers. But it was quite a comfortable ride in a Toyota Harrier. Arrived at the destination in around 3 hours.
Spent a few days in Siem Reap as it's my first time there. Checked out the night scene at Pub Street. Visited the iconic Angkor Wat temple. Got pressured into buying a USD80 painting. That aside, the experience was quite tranquil, although it's too commercialised. Sat a nice boat through Tonle Sap, a fresh water lake populated by "river people". Ended the boat ride with dinner on a big ship at sunset time. Perfect.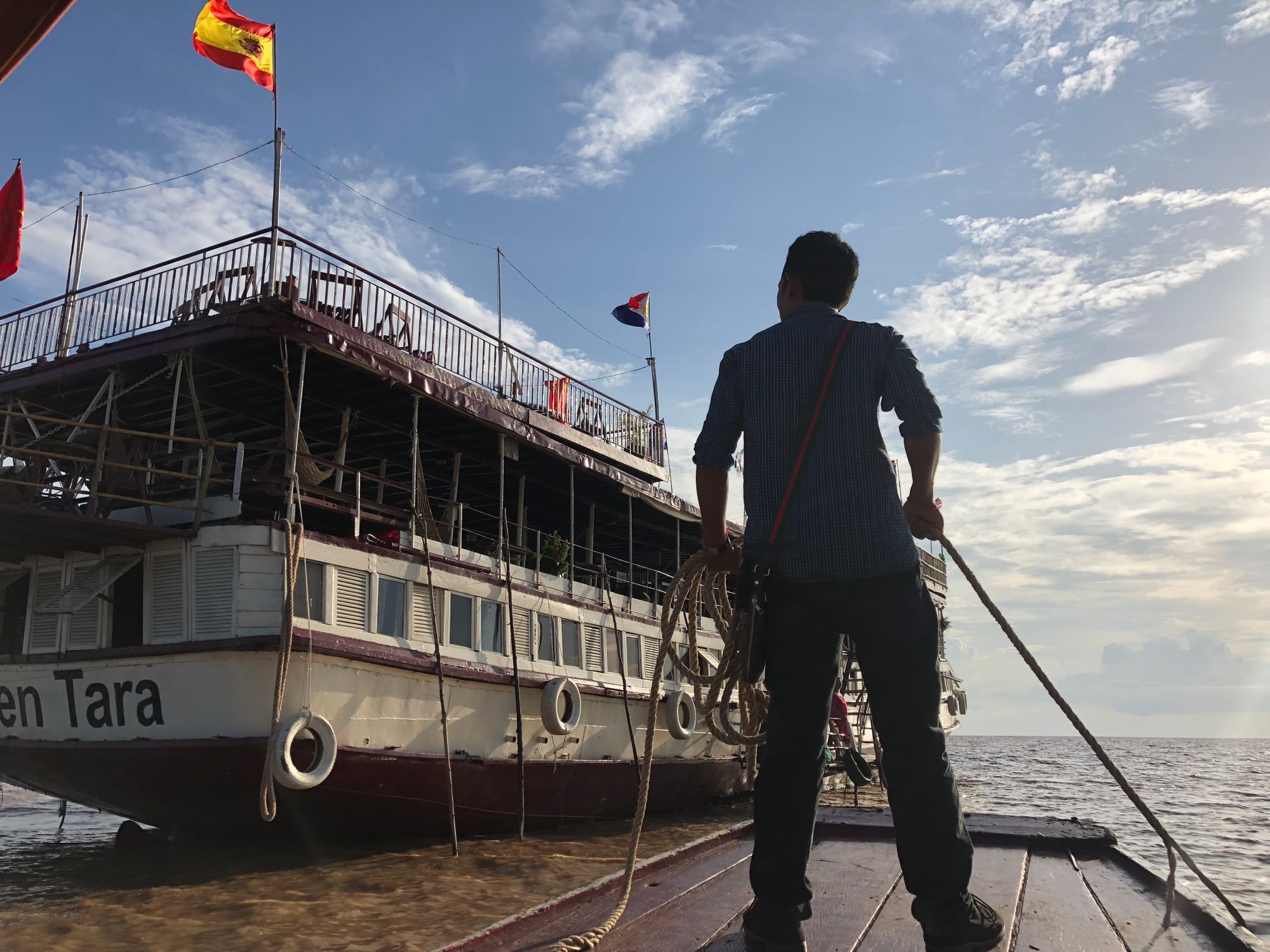 5. Siem Reap, Cambodia to Sihanoukville, Cambodia (detour)
Plane, 1 hour, USD50
Flew to Sihanoukville after a few days in Siem Reap. Had a little detour to check out the little Macau of Cambodia, that's run by Chinese "mafia".
6. Sihanoukville, Cambodia to Phnom Penh, Cambodia
VIP Van, 4.5 hours, USD12
The next morning, sat a VIP van to Phnom Penh. Only stayed 1 night as I've been there before. Met an interesting world-traveling professional gambler at Nagaworld. After a few games, we went for the hotel's scumptious seafood buffet as he continued sharing his stories and game theories. Scored a RM150/night deal for the 5-stars Nagaworld.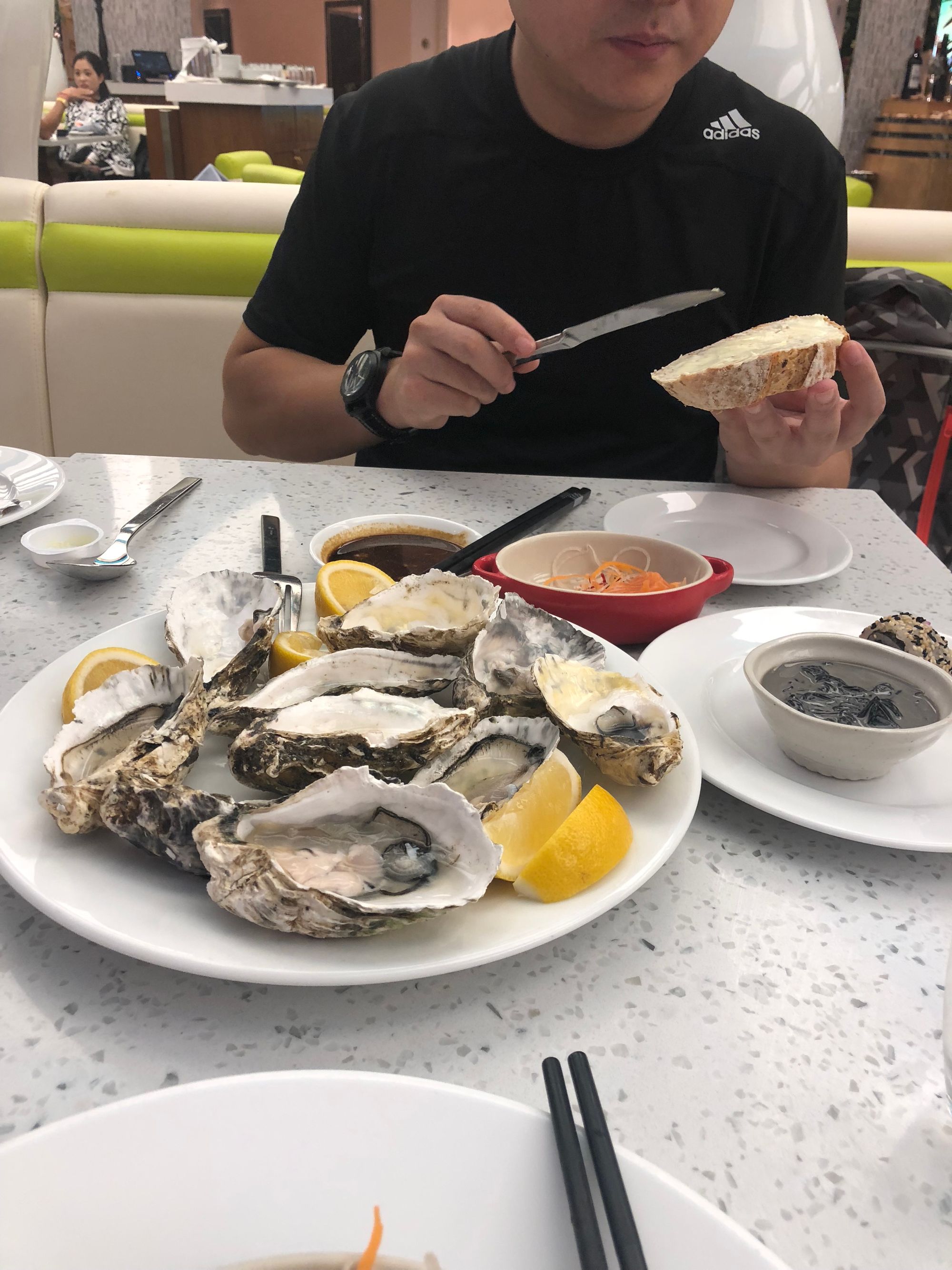 7. Phnom Penh, Cambodia to Ho Chi Minh City, Vietnam
Bus, 5.5 hours, USD12
The next day, sat a 9am bus from Phnom Penh to Ho Chi Minh City. It was a long bus ride. 2.5 hours wait at the Vietnam customs brought the traveling time to 8 hours in total. Had a long chat with the middle-aged guy from Amsterdam seated next to me. Sound engineer, no presence on social media at all, interesting stories.
Finally arrived in HCM after a long long ride. Went straight for men's grooming at Brothers Saigon. Superb service for the haircut and pedicure. I walked out looking like a clean cut Vietnamese. Had the fantastic Pizza 4ps for dinner. Slept like a baby in Bach Suites Saigon as my adventure comes to an end.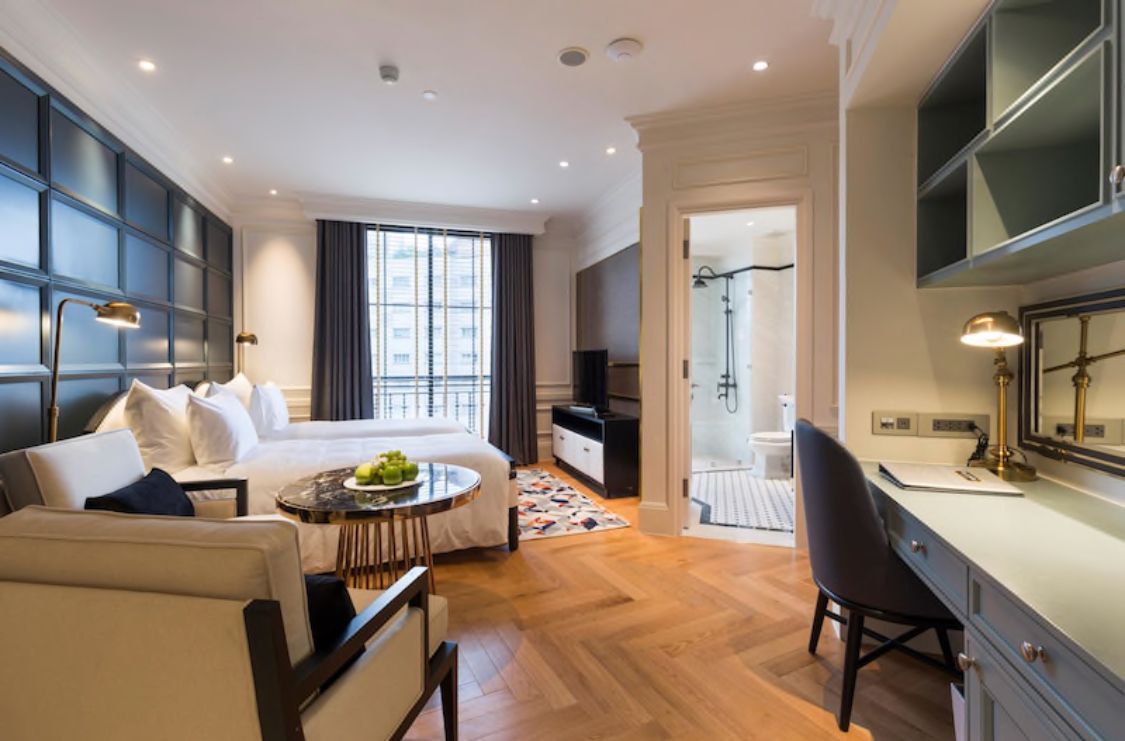 8. Ho Chi Minh City, Vietnam to Johor Bahru, Malaysia
Reflected on my adventures as I took the plane home. Going there took 9 days, going back took a mere 2 hours. Thankful for the memories along the way.
Why did i do it?
Life gets mundane with routines. Taking the same route to work, having the same food for lunch, hanging out with the same friends. Once in a while, throw yourself into unpredictable situations. It opens up your eyes, changes you a little and makes your life interesting. Happy adventures!